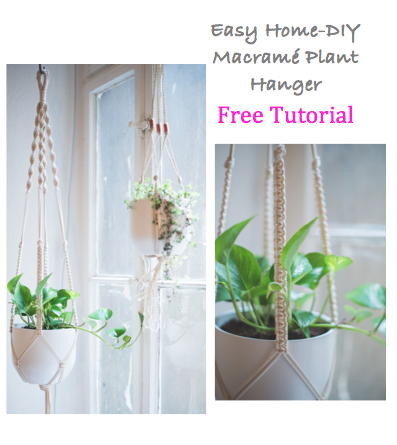 Macrame Plant Hanger Tutorial
Prepare to be wowed! We adore this macrame plant hanger so much that we can't wait to start making them for ourselves and hanging them all over the place. If you haven't heard of or tried macrame before, this is the art of knots which makes all sorts of beautiful things, including this gorgeous plant hanger.
If you haven't tried macrame before, here are some simple instructions and videos on how to do the larks head knot, the vertical larks head knot and the wave knot to get you started.
Skill level: Intermediate
Macrame Plant Hanger Materials:
45-50 m cord, preferably 3mm thick cotton string
scissors
tape measure
tape

Get the full tutorial here
The post Easy Home-DIY: Macrame Plant Hanger Tutorial appeared first on Crafting News.